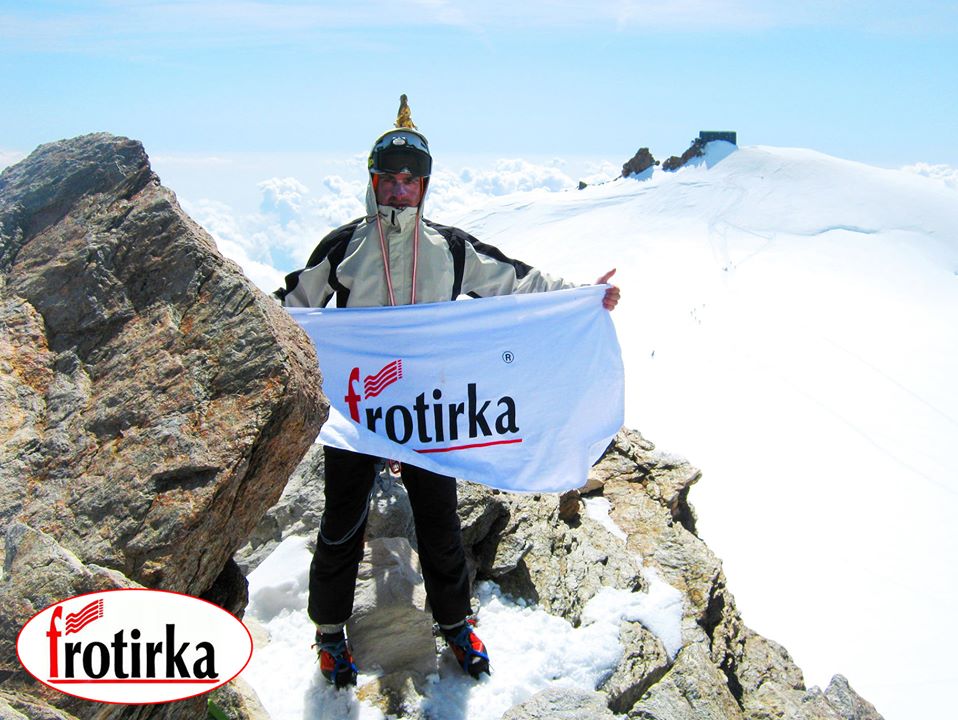 This Sunday afternoon, we round off our Alpine adventure with the third part of the trilogy.
Continuing on the Wallacean Alps massif (Monte Rosa), which is the second largest in the Alpine range after Mont Blanc, from the Stafal picnic site (1830 asl), the Macedonian expedition begins its climb to the highest peak of the expedition. Continuing towards Punta Indre (3260 asl), the expedition arrives at Kabana or Gniviet Mountain Lodge at 3611 asl. where the crew stays overnight and makes final preparations for Zumstein's climb. The next day the expedition continues along the glacier that runs along the border between Italy and Switzerland to the end point, and without great difficulty conquers Zumstein Spie м, 4563 meters above sea level.
We complete the expedition "Trilogy of the Alps" as successful, with participants moving across a variety of terrains and conditions, rocks, iron paths, snowplows, glaciers and glaciers, without serious problems and difficulties successfully complete this wonderful Alpine adventure, and the pleasure of being a part of such a great feat and at least partly helping to make it happen. We congratulate our friend Ljupco Kucukovski on his accomplished feat and thank him for remembering us throughout the journey! We wish him many more successful climbs in the future!
#Frotirka #AlwaysFirst #Everywheretogether